It's not soccer duck, it's...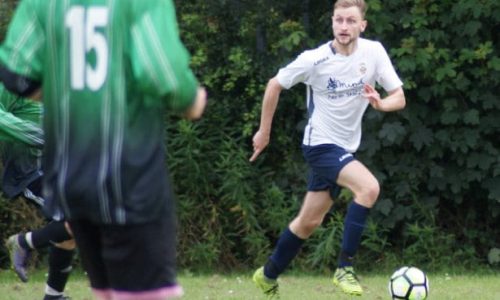 Our club hosts STOKE TOWN FC, who play in Division Three of the Coors Sunday League after winning promotion from Division Four in the 2018-19 season, when they also reached the Division Four Cup final.
Very well organised and run by Baddeley Green-based husband and wife, Russ and Sam Horton, Stoke Town received a terrific accolade at the end of the season when they were awarded grassroots 'Charter Standard Club of the Year' by the Staffordshire Football Association. They were the first wholly adults club to do so.
Russ and Sam also recently accepted an invitation to join the Coors League committee and, being a self-confessed glutton for punishment, Russ will also become team manager of Stoke Town for the 2019-20 season after James Mathers chose to step down to concentrate on playing.
Stoke Town play their home games at Bradeley pitches and train on Tuesday evenings at Dimensions Leisure Centre (8pm to 9pm).
If anyone fancies a trial or would like any further information on Stoke Town, please give Russ a ring on 07779 733555. Details of fixtures, results etc can also be found on the Coors League website – www.leaguewebsite.co.uk/coorssundayfl/Home