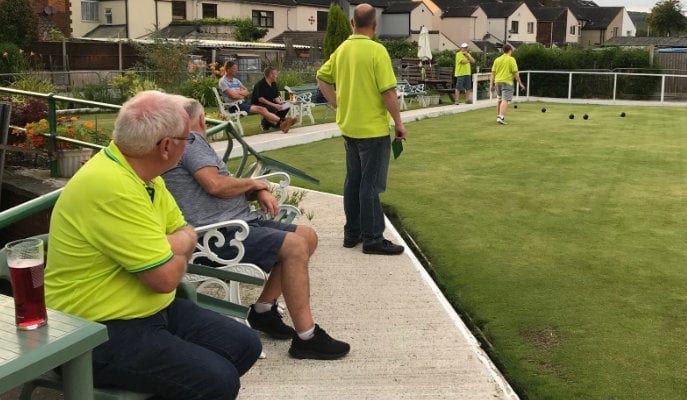 Our club boasts a terrific bowling green and we have teams in several local crown green leagues, on Saturday afternoons and some weekday evenings.
The green was closed for 15 years before a new influx of players – and top green-keeper John Harvey – breathed new life into the facilities, which are now flourishing.
Our bowlers have also done a fantastic job to repair and make better the surroundings to the green – so much so we host some top competitions and an occasional Staffordshire first team fixture.
The green is in operation for the spring, summer and early autumn before the action turns to indoor bowls when we again have teams representing the club in local leagues.
Our concert room is now the only one in the area large enough to accommodate three mats and that means all of the Staffordshire Indoor Bowls team's home games are played at Baddeley Green.
The bowling section are always keen to welcome new starters and experienced players, with our facilities available just for fun as well as for competition.
For further information on our bowls sections, outdoor or indoor, please email: [email protected]